Today is Ben and my 19th wedding anniversary and we decided to explore Petaluma for the day. I haven't been there since I was 4 yrs. old and frankly I had no idea it was so cute. There are antique shops a plenty, adorable restaurants and Heritage Salvage to name a few. Heritage beckoned right away as we drove by, I saw the word "Salvage" and I said"Make a Uie" to my beloved. We proceed to explore the yards and "Bug" appears, he is the owner and mastermind of the operation. Bug is a charming fellow and very gracious, he showed us around his fine establishment. It was hard to focus as there was so much to look at, everywhere I turned I saw more goodies, from stained glass windows from a 1890 conservatory to old doors, the place had it all. I wanted to buy the shelf with the spools on it for Hip Chick's shop and Bug said "Happy Birthday", I mean geez, what a guy! I LOVE this shop and I want everyone to go there and support this happy place. Lord knows as soon as Daisy is running I will be over there filling her up with goodies for Hip Chick's shop. After the excitement of Heritage we went downtown which is quaint and charming, the brick buildings and antique shops had me at hello. Poor Ben had to endure me going into them and drooling, but as it's our anniversary he was on extra good behavior.....hahaha. We stopped in at Summer Cottage where Julie and Marlene have booths and are my customers from Room with a Past and Hip Chick's. I met Michelle the owner and browsed the nook and crannies of this delightful treasure trove. I purchased a pink stool for the shop and tore myself away to feed my starving husband. (BTW Petaluma is having a HUGE antique flea market April 25th so be there or be square). We ate a "Zazzle" (fun name) and the food was as good as the rest of the town, we had coconut curry soup and an apricot curry wrap that were to die for. Totally satiated we rolled out of this adorable town to drive on back to Danville. I will definitely be returning, with cash, with a vehicle to load my treasure, and to say hi to "Bug" and the friendly people of this sweet town...It was a perfect way to spend the day celebrating our anniversary.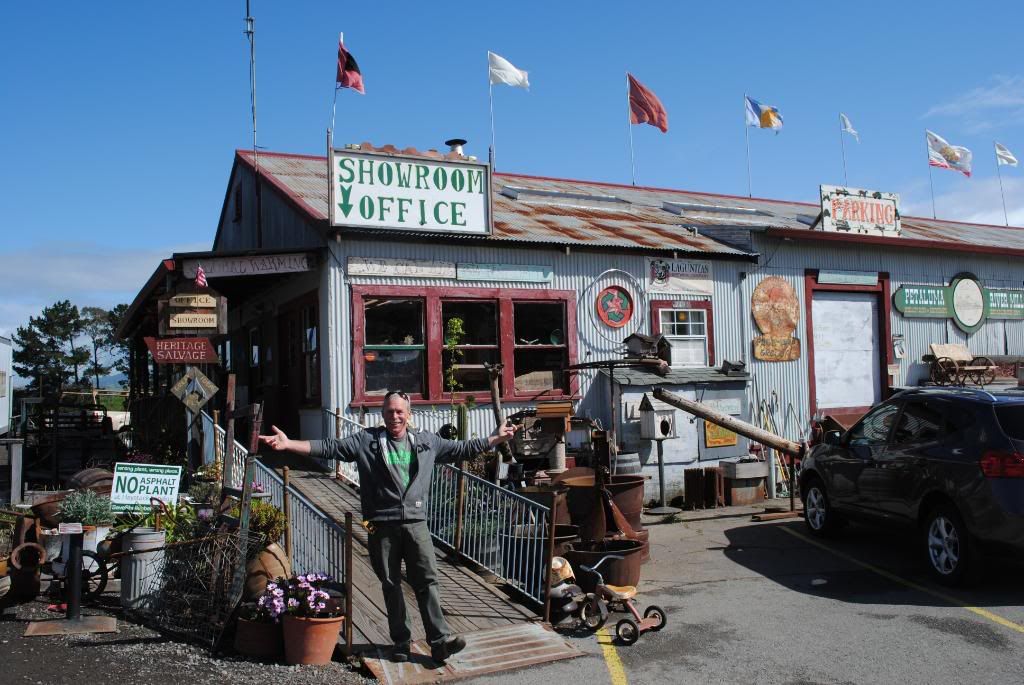 Bug's needs your vote...."We are in the running for Best of the Bay - on
SF Gate's Bay List."
You can easily vote by clicking through the
button on our home page:
http://www.heritagesalvage.com